Source – mensjournal.com
"…Deep glacial fjords. Humpback whales breaching off the coast. Five-hundred-year-old fishing villages still going strong. Newfoundland just might be the new world's best undiscovered adventureland"
Why Newfoundland Is North America's Best Undiscovered Adventureland
by Ian Daly
Deep glacial fjords. Humpback whales breaching off the coast. Five-hundred-year-old fishing villages still going strong. Newfoundland just might be the new world's best undiscovered adventureland.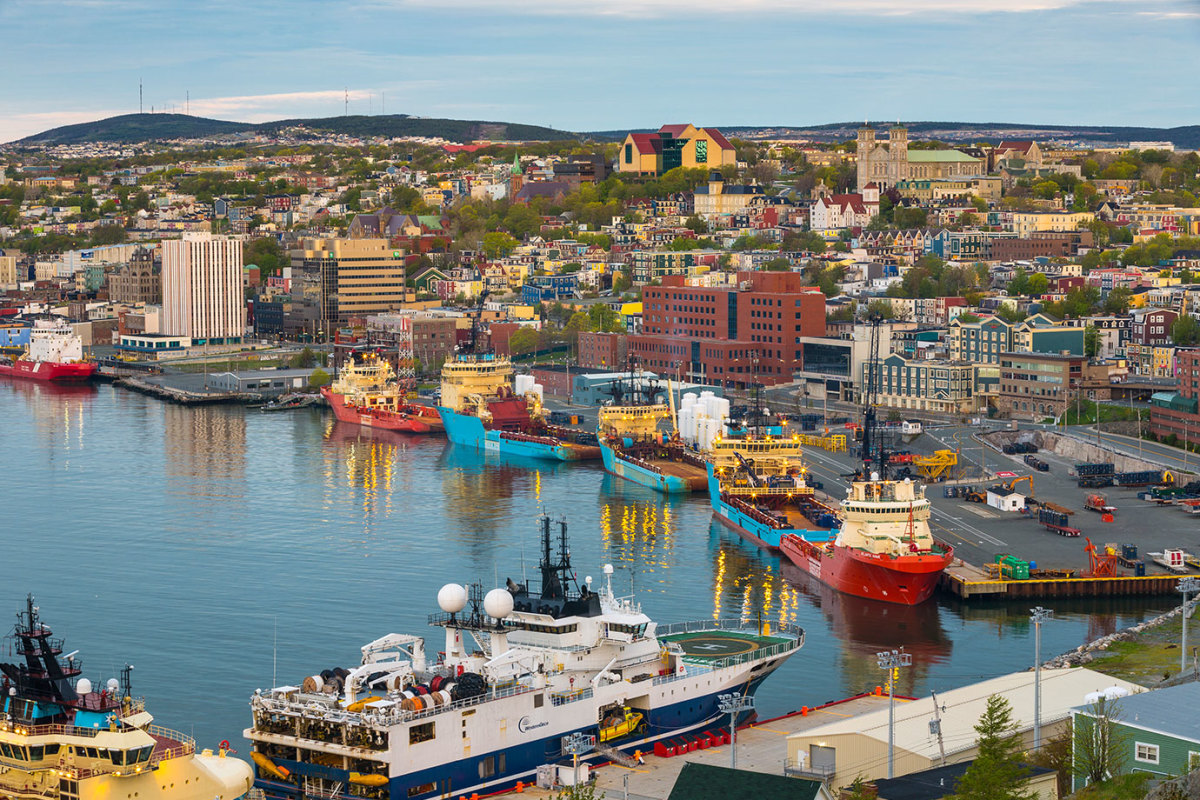 THE BEAUTY OF Newfoundland, besides its brightly painted fishing villages and rocky coastlines, is that its two biggest draws—the 500-year-old capital, St. John's, and the dramatic vistas of Gros Morne National Park—are on opposite sides of the island, 400 miles apart. This is to say: perfect for a road trip, no 4×4 required.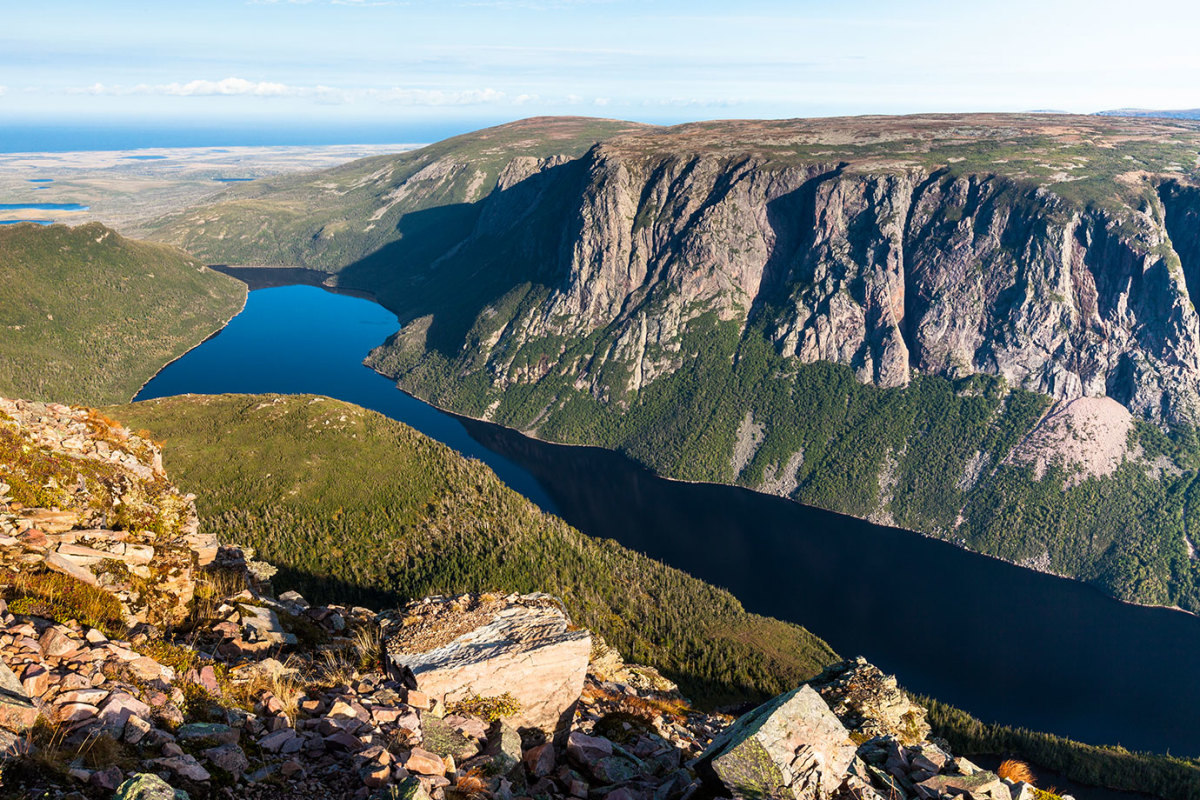 So last September, we lit out from Mile Marker Zero in St. John's to head west across the uncrowded Trans-Canada Highway through an emerald landscape of black spruce, glacial lakes, and otherworldly rock formations. Our first stop was the postcard-perfect fishing village of Quidi Vidi, where a short hike to the top of a coastal cliff ended at vistas that rival anything in Norway. Then we headed northwest to Twillingate, where in winter you can watch traffic icebergs pile up in a pass called "the tickle." We ended with some "Newfie" folk music at the Anchor Inn, with tales of the island's long-gone cod fishing heyday.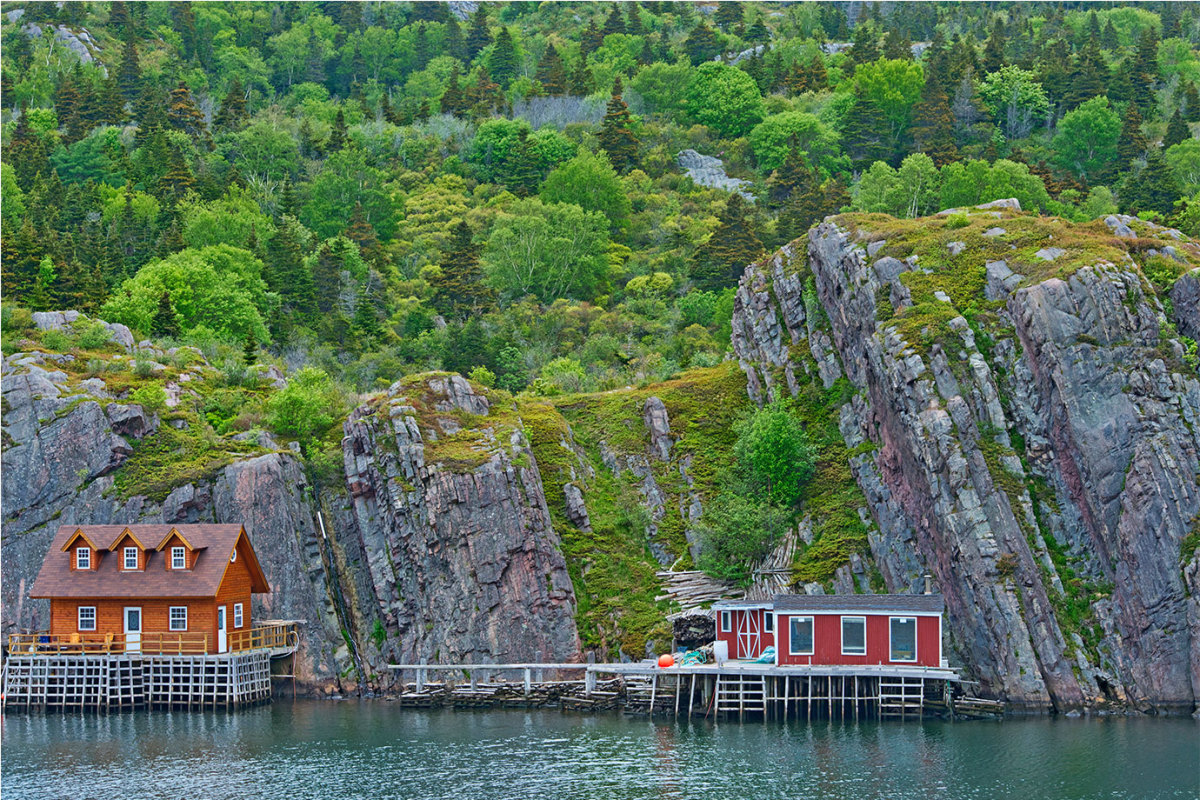 The next day we veered west toward Highway 430 and Gros Morne, where the land- scape shifted to dramatic fjords and deep blue lakes, with the sparkling Gulf of St. Lawrence in the distance. We camped on the beach, hiked to deserted waterfalls and up the rocky slopes of the 2,600-foot Gros Morne Mountain, and then across the Martian landscape of the Tablelands, an eerie, barren stretch where the Earth's mantle is actually exposed. Turning back for St. John's, we switched on some Sigur Rós. Why not, we figured, we were in our own personal Iceland.